Welcome to Shreeji Overseas
SHREEJIOVERSEAS is dedicated to counsel student, immigrants and Clients from India and around the globe looking for the placement and migrate at overseas universities, Industries and cities in various countries.
SHREEJI recruit on behalf of many prestigious colleges, universities and institutions (Private & Public) in the world by being an official representative of the institution.
SHREEJIOVERSEAS is recognized company in all area of India and Asia to provide secondary school students and university students or graduates with the exciting opportunities to study abroad and migrate abroad. SHREEJI provides in depth counselling for the Immigration and settlement visas.
SHREEJI helps all the clients to choose the right path and the desirable career goals for clients future prospects.
SHREEJI was established to meet the demand for independent consultancy service to provide international marketing advice and solution.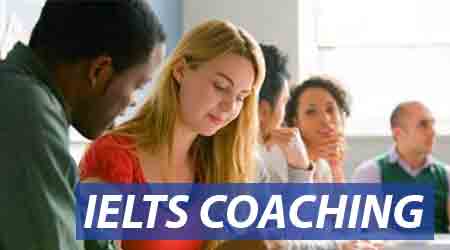 Importance of IELTS
Concentration and practice is the only option to crack IELTS.
IELTS is a Mandatory English test to study Abroad.
IELTS is accepted by more than 8500 institutions in 135 countries, including Australia, Canada, Ireland, New Zealand, South Africa, United Kingdom and more than 1100 universities and colleges in North America.
This is one of the most accepted English exams by higher education institutions to certify English language proficiency all over world.
IELTS is very easy to understand for non English speakers.
The IELTS is administered by the British Council, IDP: IELTS Australia and Cambridge English Language Assessment.
Assessment Method and examination system in IELTS is equal in both British Council and IDP Australia.
IELTS is equal in both Academic and General with minor change in only writing section.
Speaking test in IELTS is only for 7 -10 minutes and its all about you only to speak in front of examiner.
Reading test is only the magazine, News paper articles and blocks, research of other people.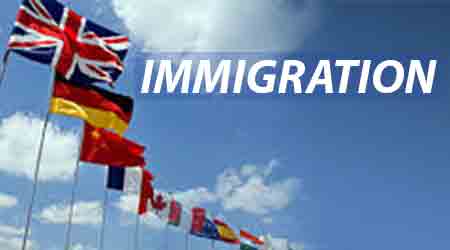 Facts for Immigration
Migration Programme in various countries refers to the number of visas for permanent residence in the skill occupations , based on family and special eligibility stream.
Presently USA,Australia, Canada and New Zealand having immigration visas for Indian Nationals.
Canada ,NZ & Australia having skilled migration program open for all in specified occupations and for skill people
To migrate any of the country you need to prove your English language ability and for that you need to score desired bands in IELTS minimum bands score must be 6.5 to migrate
Full family can migrate which includes husband , wife and kids, other family members are not eligible for skilled migration
Need to show settlement funds to migrate
Need to undergo for the skilled assessment in Australia from the regulating body
This process takes 12 months to 5 years to grant immigrant visa
Before granting of visa respective consulate verify and inquire at your job place and at your home to know your facts which you have submitted in your application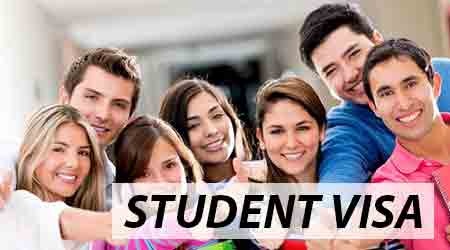 Facts for Student Visa
You must be genuine student in your home country to study abroad
Student visa for UK, USA, Australia, Canada and New Zealand easy if your academics are sound
There should not be more than 4 years gap in your study career to apply for student visa to any country
Before applying for a student visa, students must have been accepted for full-time study in a registered course in Australia, UK, USA, Canada, NZ
Student can apply for the scholarship to the UK institutions
Students must provide evidence to satisfy the assessment criteria that apply to them before they can be granted a student visa
IELTS is mandatory to study in any UK, USA, Australia, Canada and New Zealand
You must show sufficient financial support to complete the study
You must prove that you do not intend to abandon your foreign residency.
You cannot work more than 20 hours per week when studying your course
You must maintain good attendance and academic records at your school
You cannot start working before your course has started, and you can ork full time during the vacations
You should ask for the interview by the embassy of the UK,USA,Australia ,Canada and NZ.
College/University will take your interview before issuance of the offer of a place
Achal Patel
Country : Australia
Category : Student Visa
University: Charles Strut University
Course : Master of Information Technology
Ronak Parekh
Country : USA
Category : Student Visa
University : National University
Course: Master of Business Administration
Dattesh Makwana
Country : Ireland
Category : Student Visa
University : Ibat College
Course: Master of Business Administration
Siddharth Patel
Country : United Kingdom
Category : Student Visa
University : KCB
Course: Master of Business Administration
Gourang Bhatt
Country : UK
Category : Student Visa
University : KCB
Course: Master of Business Administration